Anti Bullying Council
All Souls' are very pleased to share and celebrate our most recent achievement - the 'BIG' award! The 'Bullying Intervention Group' has awarded us for our efforts to support pupils when conflict occurs between friendship groups. This provides friendship groups with strategies to resolve incidents that arise during the day.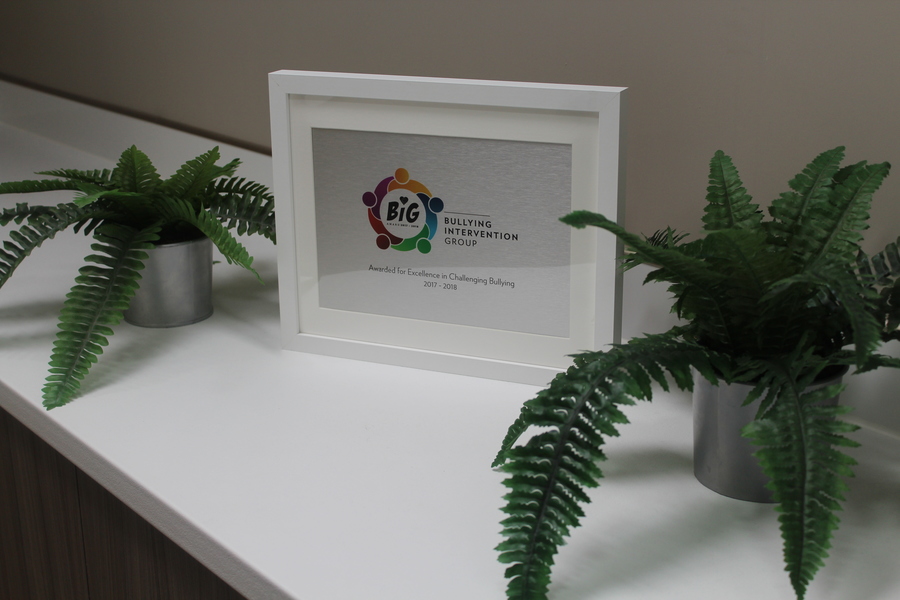 We are also very proud of our school's Anti Bullying Council (ABC). Our ABC council is led by Year 6 pupils who are able to offer advice and support to peers and help solve any incidents that are reported to them. These pupils have been trained by Miss Christian, who oversees the council, on the appropriate strategies when dealing with incidents related to friendship groups.
The members of the ABC council have worked very hard to create such an effective council and school are very proud of their success. Well done everyone!
School would like to congratulate our newest Year 6 members of the Anti-Bullying Council following their fantastic applications. Our new 'ABC' members will be helping support pupils in school to prevent bullying and to also raise awareness. We are very proud of the hard work they have already demonstrated since starting on the council.
Well done everyone.